1. Please download Cloud Softphone application from
Google Play.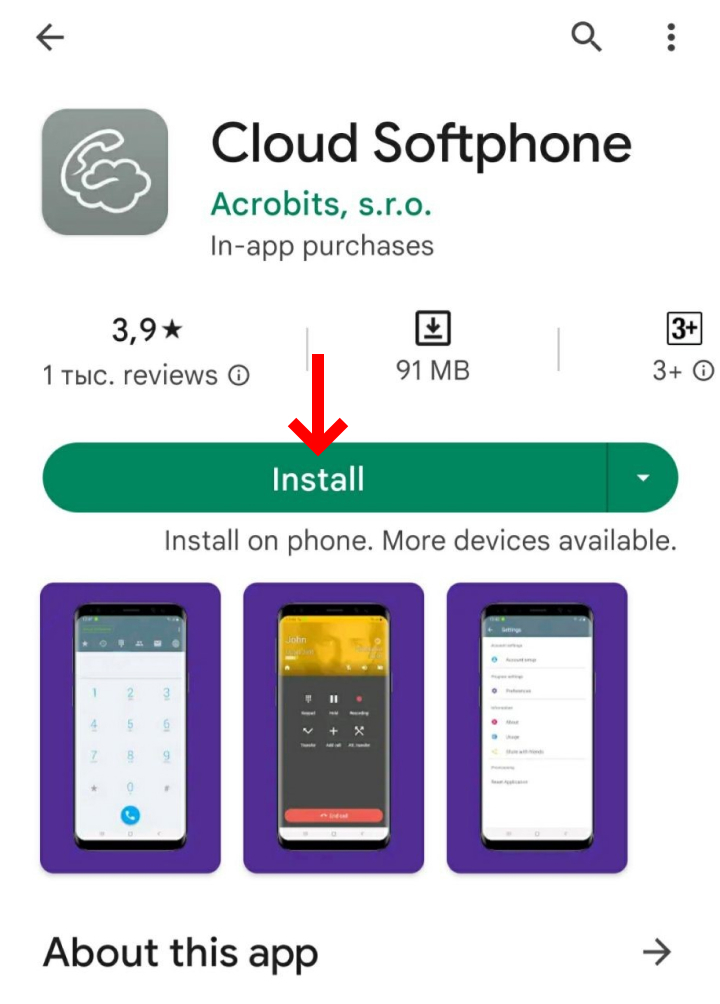 2. After the application is downloaded, please open it directly from Google Play.
3. When you open the app you will see the following screen.

Aera Global support representative will provide you with the sign in information. Cloud ID is in the format **********@MCLOUD (ALL CAPITAL LETTERS!) – please type it or copy to the first line. Password will be send to you after the Cloud ID – please type it in or copy into the second line.

Press the blue button SIGN IN. Wait for the log in process and than follow the steps.
4. Agree to the Terms & Conditions.
5. Press Next to allow access to the Microphone.
6. Allow to Record Audio.
7. Press Next to manage Phone Permission.
8. Allow to Manage Phone Calls.
9. Press Next to manage Contact Permission.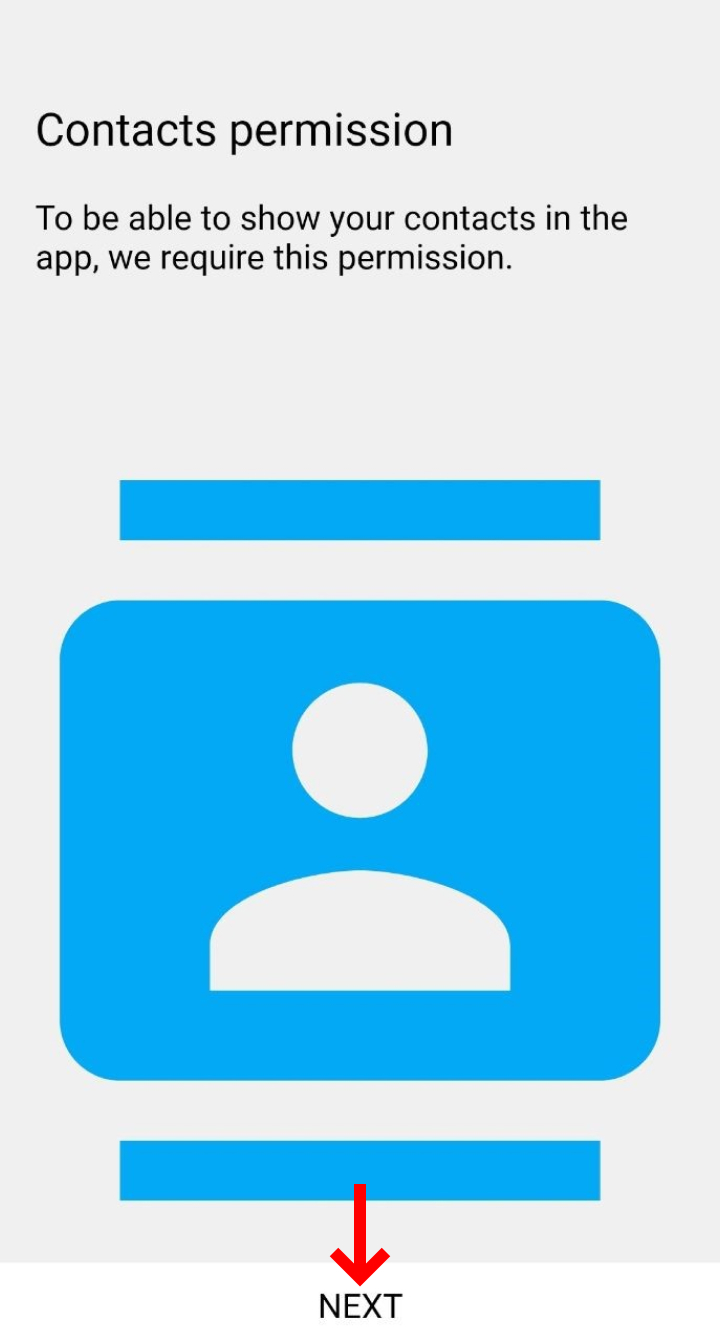 10. Allow to Access your Contacts.
11. Press Next to manage Fullscreen Incoming Calls.
12. Press Skip to finish the Set Up.
13. After you will see the call screen.
Please dial the Aera Global Support number
0777729010
or the one provided to you by the support representative and press the Call Button.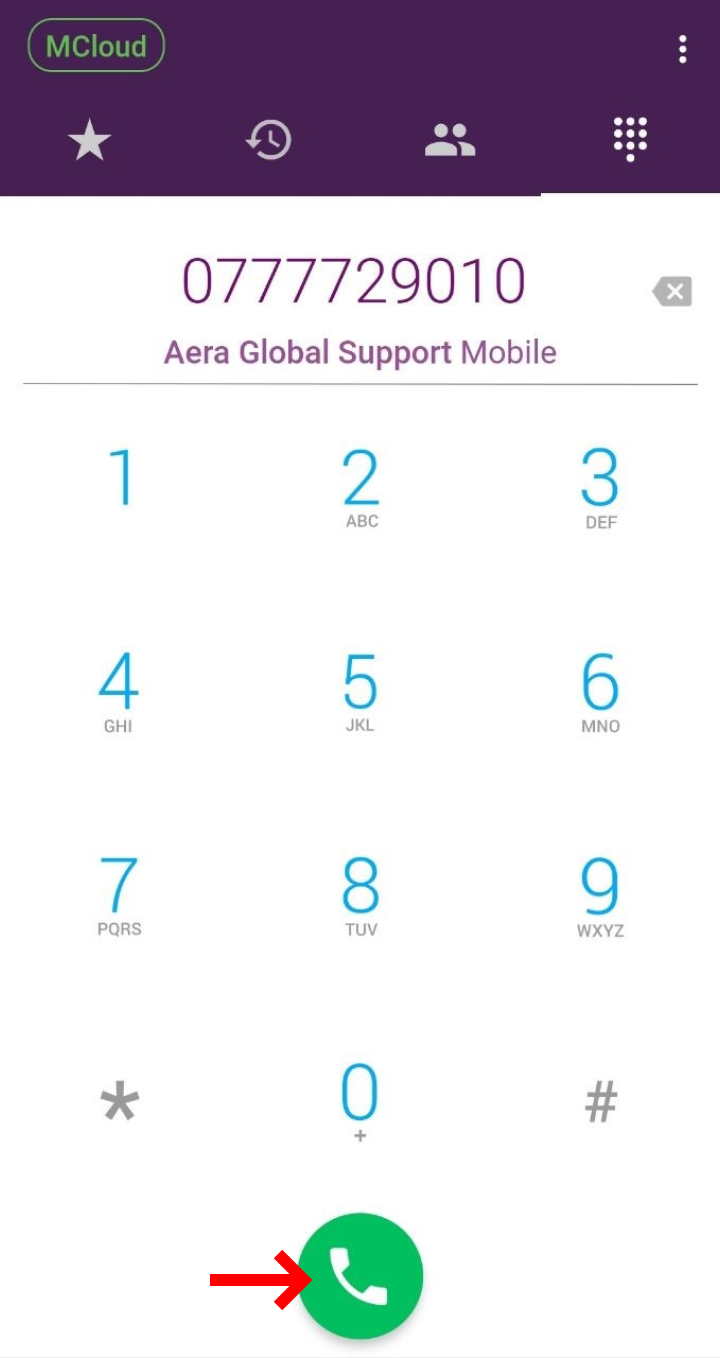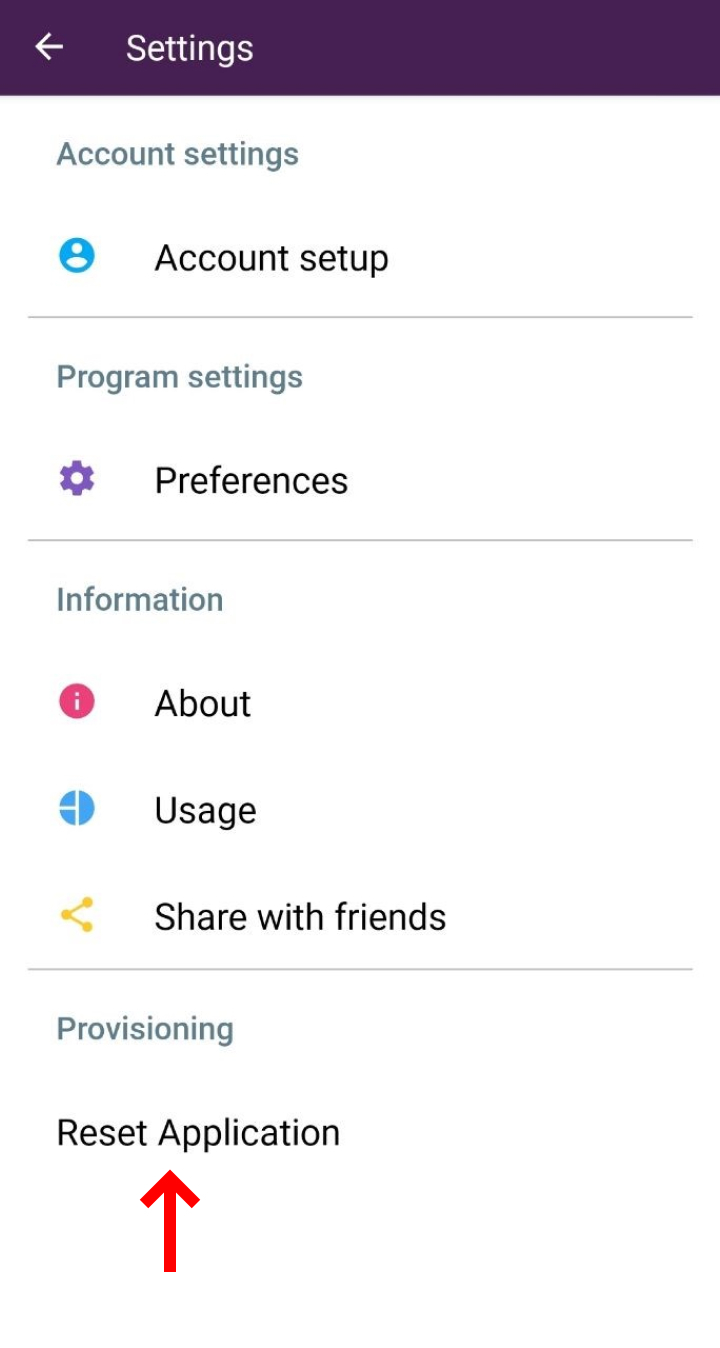 2. Select Reset Application.
1. For SIGNING OUT Press the Settings Button and then press Settings.
If the Application doesn't show you the Allow Permission screens, doesn't work in the background mode, has problems with the sound or microphone or shows the following sign – please Sign Out and repeat the steps 3-13. The instructions for Signing Out are below.
Now you can check with the support representative that everything is fine and enjoy the Eve Call service. If you have any questions or interested in other products please contact us
+972777729001
.
4. You will come back to the Sign In screen. Please make sure to sign in with the correct credentials and give the application all the necessary permissions.